Basic Information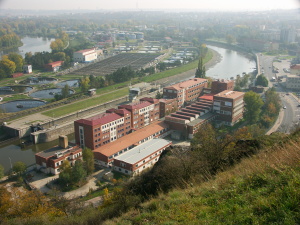 The T. G. Masaryk Water Research Institute, public research institution, was established as one of the first scientific institutes in independent republic of Czechs and Slovaks. The Institute was founded as the State Hydrological Institute by the Ministerial Council Resolution of 19th December 1919. Since 1989, the Institute was transferred to the competence of the newly created Ministry of the Environment and since 1993 it began to act as its contributory organization. As a public research institution, the Institute was established by the Measure No. 12/06 of the Ministry of the Environment of 12th December 2006 on the issuance of the deed of foundation of a public research institution. The Institute was included in the Register of Public Research Institutions administered by the Ministry of Education, Youth and Sports on 1st January 2007.
The purpose to which TGM WRI, p.r.i., is established, results from the deed of foundation. It is the research on status, use and changes of aquatic ecosystems and their linkages in landscape and related environmental risks, waste and packaging waste management, as well as the professional support to water protection, flood prevention and management of waste and packaging waste, based on the research mentioned above.
Hinterland of the Institute is located on three workplaces, that are situated in Prague, which is also headquarters of the public research institution, and in Brno and in Ostrava. Seven research branches situated at these workplaces provide the expert activities of the Institute.
Headquarters:
T. G. Masaryk Water Research Institute, public research institution
Podbabská 2582/30
160 00 Prague 6
Data Box Identifier: tqepb8z
Identification Number: 00020711
Tax Identification Number: CZ00020711
Bank Info:
KB Prague 6
Accounts No.: 32931061/0100, 174-32931061/0100, CZ5401000001232888750267