Eduroam
TGM WRI, p. r. i., provides eduroam connection according to the specifications https://www.eduroam.cz/en/start.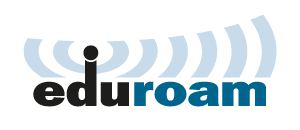 Where is eduroam connection available?
Eduroam network is available in TGM WRI in Prague only via Wi-Fi. A fixed connection (RJ45 Ethernet sockets) is not provided. Wi-Fi Service Set Identifier (SSID) is eduroam.
How to get connected to eduroam Wi-Fi?
Warning: Protect your login details! The account holder is responsible for any misuse of them, even within the eduroam network!
I am a visitor and my organisation is connected to the eduroam network
To get connected, use your own login/password and certificate as was set by your identity administrator. In case the administrator didn't provide you with these, you can try to set a connection via https://cat.eduroam.org/ where you choose the institution you belong to, and perform an installation on your own.
I am a TGM WRI employee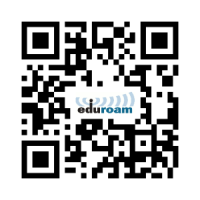 An automatic settings generator for different devices is used for the connection, or the ICT department can be contacted via email This email address is being protected from spambots. You need JavaScript enabled to view it.. Instructions on how to set up each device are available at https://www.eduroam.cz/cs/uzivatel/sw/uvod. Link to auto-setup profile for TGM WRI employees is https://cat.eduroam.org/?idp=7144.
Once configured, the device will work wherever the eduroam network is provided. Business laptops should be set up automatically. The private device must be set up according to the instructions mentioned above.
What are eduroam Wi-Fi limitations?
The provided connectivity is filtered in accordance with legal regulations of the Czech Republic and traffic is logged. There is no interference with visitor traffic, except for port filtering as specified below. What is not allowed is explicitly forbidden.
| | | |
| --- | --- | --- |
| Port | Service | Description |
| 21/tcp | FTP | File Transfer Protocol |
| 22/tcp | SSH | Secure Shell, secure terminal access |
| 53/tcp | DNS | Domain Name System |
| 80/tcp | HTTP | Hypertext Transfer Protocol |
| 123/udp | NTP | time setting |
| 143/tcp | IMAP | Internet Message Access Protocol, mailbox access |
| 443/tcp | HTTPS | Hypertext Transfer Protocol Secure |
| 465/tcp | SMTP SSL | Simple Mail Transfer Protocol over SSL |
| 587/tcp | SMTP TSL | Simple Mail Transfer Protocol over TSL |
| 554/tcp | RTSP | Real-Time Streaming Protocol |
| 993/tcp | IMAP SSL | Internet Message Access Protocol over SSL, incoming messages through SSL encryption |
| 3478–3481/udp | Skype UDP1 |   |
| 7070/tcp | Real Audio | Real Audio Streaming Control Protocol |
| 50000–65000/udp | Skype UDP2 |   |
| 1755/tcp | MMS | Microsoft Media Streaming |
Contacts to connection administrator
This email address is being protected from spambots. You need JavaScript enabled to view it., +420 220 197 368
The eduroam logo and eduroam® are registered trademarks of the GÉANT Association.